Story and Photos by Lee Daley. On a recent trip to China, I visited Black Mountain Valley, a place of untamed raw beauty full of mystery, lush vegetation and silver hued waterfalls. The two-hour drive from Chongqing on a narrow two-lane road through greenery covered mountains delivered me from one world—of airports, highways and cruise ships–to another in the midst of nature's unplanned majesty. It felt like an act of purification.
Story and Photos by Lee Daley.  
Chongqing in China is well known worldwide as the gateway to the Three Gorges, the jumping off point for a three-day cruise on the Yangtze River. Chongqing is also renowned as the nation's hot spring capital where those in the know can recover from a lengthy flight with a day or two of immersion in the region's healing waters. Arriving in the city, my husband and I headed to Tong Jing Hot Springs Resort for a soothing soak in the mineral-rich waters that are only part of the perks in this idyllic landscape. Set in a tranquil bamboo forest, surrounded by natural beauty and clean air, an hour away from the busy city, we soon felt one with nature. Bliss awaited.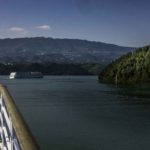 Story and Photos by John Sundsmo.  A Yangtze River cruise was never high on my list of travel options, but it should have been. China in my mind's eye was distant, elusive and ancient – yes – but also under-developed and an emerging second world country. Oh, how wrong I was. After a few days on the Yangtze River with my wife and our travel companions, my incredible ignorance was corrected.
Tongjing Hot Springs Resort – a Three Gorges diversion on the Yangtze River in China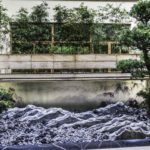 Story and Photos by John Sundsmo.  Travelers to China often tour to Beijing (one of the oldest cities in the world; the Great Wall), Xi'an (Terracotta warriors), Chongqing (Three Gorge Yangtze Cruise) and Shanghai (The Bund), but they usually miss the hidden beauty of a rest-stop resort located just outside Chongqing city. Well known to locals for centuries in the Ba-Yu region as Wuling Wonderland, Tongjing Hot Springs Resort is an award winning hot springs spa resort. Located about a half hour drive (30km/19 miles ) from the Chongqing Jiangbei International airport (CKG) near the confluence of the Yangtze and Yulin rivers, the natural hot springs and mountainous landscape of the "Small Three Gorges" are a treat for the senses and especially the tired-traveler-body. My wife and I stopped there for a little overnight restorative jetlag R&R after the long flight from the US West Coast (13 hrs.) and before a Three Gorges Yangtze River tour.
Revisiting The Bund in Shanghai with Harry and Selma.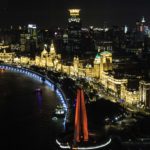 Story and Photos by John Sundsmo.  Shanghai was where my Great Uncle Harry died and my Great Aunt Selma was imprisoned during World War-II. A Yangtze cruise offered my wife and I the opportunity to revisit their incredible lives. They lived in Shanghai from 1928-45, through the roaring twenties into extravagant thirties and then the 1937 Japanese invasion of World War-II. Harry didn't survive the war, but Selma did. She lived in Laguna Beach, California to age 95 and shared her life and letters with my Aunt Connie who authored a family biography entitled "Selma's Saga."